SPICE ISLAND BEACH RESORT IN
One week Breakfast, FLT & Transfer

around

$ 2,611 p.p.

Prices are as a guide only, assuming UK flights (we offer worldwide departures), over low seasons. Please call for an immediate accurate quotation, or use our 'Quick Quote' tool for a better guide price based on your dates.
Why You'll Love Diving With Spice Island Beach Resort!
Luxury beach front property with great dive centre right next door!
In the best location on the island for diving.
Top of the range Spa and Yoga facilities.
/ssp_director/albums/album-2471/lg/spice_island_resort_diving_holiday_11.jpeg
/ssp_director/albums/album-2471/lg/spice_island_resort_diving_holiday_12.jpeg
/ssp_director/albums/album-2471/lg/spice_island_resort_diving_holiday_13.jpeg
/ssp_director/albums/album-2471/lg/spice_island_resort_diving_holiday_14.jpeg
/ssp_director/albums/album-2471/lg/spice_island_resort_diving_holiday_15.jpeg
/ssp_director/albums/album-2471/lg/spice_island_resort_diving_holiday_18.jpeg
/ssp_director/albums/album-2471/lg/spice_island_resort_diving_holiday_19.jpeg
/ssp_director/albums/album-2471/lg/spice_island_resort_diving_holiday_2.jpeg
/ssp_director/albums/album-2471/lg/spice_island_resort_diving_holiday_20.jpeg
/ssp_director/albums/album-2471/lg/spice_island_resort_diving_holiday_21.jpeg
/ssp_director/albums/album-2471/lg/spice_island_resort_diving_holiday_3.jpeg
/ssp_director/albums/album-2471/lg/spice_island_resort_diving_holiday_4.jpeg
/ssp_director/albums/album-2471/lg/spice_island_resort_diving_holiday_5.jpeg
/ssp_director/albums/album-2471/lg/spice_island_resort_diving_holiday_6.jpeg
/ssp_director/albums/album-2471/lg/spice_island_resort_diving_holiday_7.jpeg
/ssp_director/albums/album-2471/lg/spice_island_resort_diving_holiday_8.jpeg
Overview Of Spice Island Beach Resort
Spice Island Beach Resort is equipped to please everyone from adventurers to families to beach lovers to honeymooners. Situated on the stunning Great
Anse
beach, you can stay on site and relax or venture out on to the perfect white sands to catch a tan.
The site itself features Janissa's spa, the poolside surf and turf Terrace Restaurant and bar and the Nutmeg Pod, a children's play area which offers 9am to 5pm supervision, organised activities and healthy snacks for children aged three to twelve. It also houses a duty free clothing store that holds lines from brand such as Paul & Shark and Stuart Weitzman.
There are also numerous activities available such as Hobie-cats, snorkelling and kayaking out at sea, as well as plenty of on-land activities such as working out in the modern cybex gym, golf, tennis and cycling. For the more adventurous types rainforest tours and sailing charters are available, both of which can be booked through the front desk.
As for honeymooners or those looking to tie the knot Spice Island Beach Resort offers a number of wedding and honeymoon packages to make the happiest day of your life, truly memorable.
All of this, along with the friendly staff, beautiful scenery and relaxed atmosphere, is the reason that the Spice Island Resort is now a member of the Small Luxury Hotels of the World association.
Accommodation At Spice Island Beach Resort
Cinnamon and Saffron Suites
At 1440
sq
. feet, these extraordinary suites boast an airy elegance befitting beach royalty. The living room of each suite boasts a 42" LCD television and Bose Lifestyle Entertainment System. Private patios call for lazy afternoons in the hammock with tall cocktails. Each is exquisitely furnished with a dining table set for six and a spacious living room with a wet bar and
parlour
bathroom. The connecting Master Bedroom features a floating canopy bed and the
ensuite
bathroom offers views to the sea with an elaborate marble and glass affair.
Royal Collection Pool Suites
Straight out of a Caribbean storybook the Royal Collection Suites are fairytales come true. These 1500
sq
. foot mini-villas are the quintessential honeymooner's dream and the epitome of royal elegance. With a Cedar Sauna and a
16'x
20' foot swimming pool set amidst spice scented gardens—it is not your everyday suite. Featuring a full-scale living room and an enchanting marble bathroom with a luxurious whirlpool soaking tub. For the discerning couple, these custom-designed suites are oases of private luxury.
Luxury Almond Pool Suites
Each suite is 1500
sq
. feet and features a 16' x 20' residential size swimming pool and an outdoor dining terrace. They offer the perfect solution for the couple who want to treat themselves to something special. With its own private entrance and tropical garden it is a perfect setting for a romantic retreat. The spacious bedroom is decorated in new contemporary Caribbean style and a luxurious canopy bed. An elegantly furnished bathroom with a whirlpool tub adds a touch of Caribbean romance to every evening.
These pool pavilion suites are enticing retreats into your own vacation paradise. Private entrances and personal gardens surround your own delightful 12' x 16' plunge pool. Sunbathe on your deck or simply spend a quiet moment on your shaded porch. This 1200
sq
. foot suite is a couple's dream.
Situated directly on the golden sands of Grand
Anse
Beach, each 720
sq
. foot suite offers the rare opportunity to step out onto one of the world's best-known beaches. Vibrant colors accentuate the new contemporary Caribbean
décor
and set the tone of these elegant beachfront suites. Each offers an
ensuite
luxurious large whirlpool tub with views of the ocean and separate shower featuring chic, new
Hansgrohe
fixtures designed by Phillip
Starck
, elegant living area and an additional 225
sq
ft. of spacious patio with private garden, chaise lounges and a double hammock set against the breath-taking Caribbean sunset. These suites elevate luxury living to a new level.
Oleander

Oceanview

/ Garden Suites
Each of the suites in this two-story block are 620
sq
. feet, with an en-suite living room and breezy balconies or patios. Only a short distance from the beach, they offer beautiful views of the ocean and the surrounding gardens. Ten suites on the upper floor offer idyllic views of the ocean and the St. George's Harbor. Three suites on the ground floor overlook tropical gardens. Furnished in the resort's new contemporary Caribbean style, this a perfect room to relax and getaway from it all.
Drink & Dine
Oliver's Restaurant
Located seaside, features excellent Creole and international cuisine, and a vegetarian selection. Guests have the opportunity to savor authentic local specialties in a fine dining atmosphere, while enjoying the very best of Grenada's calypso, reggae and steel bands.
For Dinner, Oliver's Restaurant is reserved for guests five (5) years and older, year round. After
7pm
, the dress code is elegantly casual evening attire, excluding shorts and sleeveless tops for gentlemen. Feet must be covered at all times in the dining areas.
Spa & Wellness
Newly redesigned by America's top architect and interior designer,
Kobi
Karp
,
Janissa's
offers the very best of the Isle of Spice, harnessing the restorative powers of local herbs and spices. Here you can submerge yourself in the mysterious fragrance of nutmeg, the soothing calm of ocean seaweed and Aloe Vera or the refreshing zest of orange and coconut.
It features a trendy reflection pool and outdoor relaxation lounge. Treatment options include wraps, body polishes, facials and massages.
Janissa's
Spa also offers hair salon services, waxing, spa manicures and pedicures.
Massages:
Swedish Massage
Aromatherapy Massage
Back Massage
Reiki
Janissa's
Signature Massage
Deep Tissue Massage
Facilities And Services
Kid's Club
Located close to the central facility, "The Pod" offers a supervised play space for youngsters. Open daily from
9am
to
5pm
, the Pod caters to children from ages 3 to 12. A weekly schedule of organized activities and games along with healthy snacks ensure a fun-time for all. Featuring Electronic Game Stations and Board games for all ages, The Pod gives parents an opportunity to enjoy a family holiday and still have time for each other, or feel free to stop by at any time and make it a Family Day.
The Boutique
At Spice Island Beach Resort they specialize in exclusive designer clothing, swimwear, footwear and other accessories.
Watersports

, Tennis and Cycling
Complimentary water sports such as
Hobie-cats
, snorkeling and kayaking make for wholesome fun that the entire family can enjoy. Tennis and cycling are also complimentary. For the adventurous, a host of tours and exciting trips, including visits to the rainforest and a stop at the Saturday market. And sailing charters can be arranged through the front desk throughout your stay.
Read More
MAKE AN ENQUIRY NOW
We'll get straight back to you
Speak to an Expert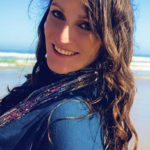 Got a question? Contact our travel experts for a detailed quote to match your holiday requirements. Phone, email, or live chat - or we can even call you back!
0044 (0) 1273 921 001
SEND AN ENQUIRY >