SANDYPORT BEACH RESORT IN
One week , FLT & Transfer

around

£ 1,300 p.p.

Prices are as a guide only, assuming UK flights (we offer worldwide departures), over low seasons. Please call for an immediate accurate quotation, or use our 'Quick Quote' tool for a better guide price based on your dates.
Why You'll Love Diving With Sandyport Beach Resort!
Boutique hotel feeling with all the facilities of a large resort
A variety of activities and dining options onsite
Amazing location with ocean, lagoon and marina all on your doorstep
/ssp_director/albums/album-2535/lg/Bahamas-Sandyport-beach-resort.jpg
/ssp_director/albums/album-2535/lg/Bahamas-Sandyport-beach.jpg
/ssp_director/albums/album-2535/lg/Bahamas-Sandyport.jpg
/ssp_director/albums/album-2535/lg/Sandyport-bahamas.jpg
/ssp_director/albums/album-2535/lg/Sandyport-beach-bahamas.jpg
/ssp_director/albums/album-2535/lg/Sandyport-beach-resort-bahamas.jpg
/ssp_director/albums/album-2535/lg/Sandyport-beach-resort.jpg
/ssp_director/albums/album-2535/lg/Sandyport-beach.jpg
Sandyport Beach Resort
Called "one of the best boutique resorts in the Bahamas" by Travel + Leisure magazine, Sandyport Beach Resort is Nassau's laid back island jewel. A colour-clad tropical hideaway steps from the Bahamas' crystal-clear waters, it's a place to slip off the radar, savour fresh island cuisine, and feel instantly at ease.

Embrace the warmth and laid-back pace of Sandyport Beach Resort, a rare island hideaway where flip flops trump flash and warm hugs replace handshakes. Although located just minutes from Baha Mar and Nassau, the resort feels a world away from the hustle and bustle, encouraging guests to relax and decompress, while still affording easy access to the island's top attractions and favourite excursions.

Though large enough to easily accommodate hundreds of guest rooms and suites, Sandyport Beach Resort boasts just 72, proving that tranquillity reigns supreme here. Hammocks dot the secluded beach, the works of island artisans dress the interiors, and the playlist is an easy mix of Buffett and Bahamian rack 'n scrape.

Accommodation
Slip into an island home away from home the moment you arrive. At Sandyport Beach Resort, the spacious residential-style guest rooms and suites feature vibrant original artwork by local Bahamians and custom screen-printed throw pillows by Bahama Hand Prints, creating a breezy island oasis to call home. All are located within colourful canal-front or lagoon beach-front villas just a short stroll from the ocean beach.

Grand Canal Deluxe Suite
The signature suite, the 765-square-foot Grand Canal Deluxe Suite pairs a tranquil setting on the Grand Canal with views of the Sandyport Marina Village. The perfect spot to watch the meandering marine life and boats go by. It features a fully equipped kitchen with granite countertops and stainless-steel appliances and a master bedroom with king bed, Jacuzzi bathtub, and freestanding shower. The separate living/dining area is furnished with a dining table seating four and a queen sleeper sofa. All have a furnished porch or balcony and a half-bath off of the living room.

Lagoon Beach Suite
Located directly on the sand, the Lagoon Beach Suite is a relaxing and romantic retreat on Lagoon Beach with views of the Sandyport Marina Village and canals. These 765-square-foot suites feature a master bedroom with a king bed, Jacuzzi bathtub and freestanding shower. Highlights include a separate living/dining room with queen sleeper sofa and dining table seating four, full kitchen, and half-bath. All suites have a furnished porch or balcony.

Studio
Featuring pool or garden views, the 302-square-foot studio exudes island warmth and sophistication. Highlights of these rooms include one queen, a living area with a sofa, a kitchenette with mini-fridge and microwave, dining table for two, and a bathroom with shower/tub. One bedded rooms can connect to the Hotel Bedrooms and have private porches.

Hotel Bedroom
A great value, the Hotel Bedroom is attractively furnished with two queen beds and features charming island decor and pool or garden views. These 283-square-foot rooms can connect to the Studio units.

Dining
Fresh conch salad with a cold Kalik, grilled mahi-mahi, guava duff and Bahamian fish stew. At Sandyport Marina Village's five restaurants and bars, guests enjoy fresh island ingredients, kicked up with the flavours from France to the Mediterranean. And when the kids start craving something familiar, rest easy: your suite is equipped with a full kitchen and your kids' favourite fast food joints are within walking distance of the resort.

Blue Sail
Celebrated chef Jacques Carlino is the star behind Sandyport's chic and casual Blue Sail Restaurant and Bar, serving Mediterranean-French fusion cuisine overlooking The Resort's white sand beach and crystal-clear turquoise waters. Menu favourites include Yellow Fin Tuna Ceviche, Bahamian Conch Chowder, and savoury pizzas from the chef's wood-burning oven.

Blue Caviar
Blending French bistro cuisine on the ocean beach, Blue Caviar is guests' go-to for hot and cold breakfast favourites and classic lunchtime fare reminiscent of a Paris sidewalk cafe. Celebrated chef, Jacques Carlino is the star power of the cuisine where Sandyport guests enjoy easy signing privileges.

Da Conch Shack
For a Tru Tru Island Life Experience stroll over to Da Conch Shack, an open-air in the sand, lagoon beach, and poolside experience, where conch is harvested right in front of you and made into the local favourite, Conch Salad. Plan to relax with a local beer or tropical drink in hand and learn about the Bahamas most famous seafood ingredient while watching your fresh conch salad made to order, as spicy as you want, with fresh ingredients from start to finish. This is "It's Better in The Bahamas" in its pure form.

Twisted Lime
Located on the water in the Sandyport Marina Village, the family-friendly Twisted Lime Sports Bar and Grill pairs big game action on 18 jumbo flat-screen TVs with great service and high-quality food and drinks. This full-service restaurant boasts menu items such as fire-grilled certified Angus steaks, house-made pizzas, and 21 different ice-cold beers.

Spritz
Dine out over the water at this casual spot within the Sandyport Marina Village. A local favourite for lighter Italian fare, Spritz Restaurant & Bar welcomes walk-ins but we recommend booking ahead!

Bon Vivants
Bon Vivants is the first true cocktail bar in The Bahamas dedicated solely to the art and history of the craft cocktail. During the day time, they double as a classic café serving authentic espresso-based beverages, fresh teas, and daytime cocktails. Inspired by the lush history of the beautiful Bahamaland as well as the infamous life and writings of Ernest Hemingway they strive to give you the very best quality in every single drop. Every detail has been explored! Located in the Sandyport Marina Village at the Resort's main entrance.

The News
The News Café is a popular Sandyport Marina Village spot for breakfast and lunch. Highlights include fresh-made sandwiches, a full delicatessen-style menu and ice cream treats.

Poop Deck
Serving some of the best Bahamian cuisine, the Poop Deck at Sandyport is located on the west Ocean Beach and specializes in fresh and local seafood and island flavours.
Facilities And Services
At Sandyport Beach Resort, we've geared everything toward one goal: creating a tropical oasis in which our guests can kick back, relax and unwind. You'll never need to get up early to save a lounge chair by the pool, dress up for dinner, or haggle with a beach vendor. Simply pack your swimsuit and sandals and let us handle the rest.

Facilities Include:
- Ocean beach
- The Lookout – private guest area on ocean dune
- Private lagoon beach
- Multiple restaurants and bars
- Outdoor swimming pool
- Children's pool with 2 water slides
- Hammocks
- Thatched sunshades
- Complimentary snorkelling gear
- Tennis Court
- Half Basketball court
- Shuffleboard, ping pong and beach volleyball
- Free WiFi (guest rooms and public areas)
- Tranquillity Massage by the ocean, pool or In-room (reservation required)
- Club One Fitness Center (nearby; discounted fee)
- Water aerobics
- Play Bridge
- Complimentary use guest computers in the lobby
- Porter and bellhop
- Barbecue grill and picnic area
- Babysitting available with 24-hour advance notice
- Free on-site parking
- Complimentary supermarket shuttle on Thursdays and Sundays

Speak to an Expert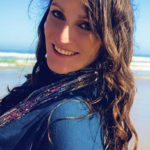 Got a question? Contact our travel experts for a detailed quote to match your holiday requirements. Phone, email, or live chat - or we can even call you back!
0044 (0) 1273 921 001
SEND AN ENQUIRY >