ZANZIBAR LUXURY VILLAS, PAJE IN
One week , FLT & Transfer

around

£ 1,750 p.p.

Prices are as a guide only, assuming UK flights (we offer worldwide departures), over low seasons. Please call for an immediate accurate quotation, or use our 'Quick Quote' tool for a better guide price based on your dates.
Why You'll Love Diving With Zanzibar Luxury Villas, Paje!
A five star quality beach resort
Direct access to beach
Diving and kitesurfing available directly at the hotel
/ssp_director/albums/album-2348/lg/zanzibar-hotel.jpg
/ssp_director/albums/album-2348/lg/Beach-Restaurant-Zanzibar.jpg
/ssp_director/albums/album-2348/lg/Rooftop-terrace-zanzibar.jpg
/ssp_director/albums/album-2348/lg/luxury-villa-zanzibar.jpg
/ssp_director/albums/album-2348/lg/villa-accommodation-zanzibar.jpg
/ssp_director/albums/album-2348/lg/villa-zanzibar.jpg
/ssp_director/albums/album-2348/lg/villas-zanzibar.jpg
/ssp_director/albums/album-2348/lg/zanibar-outdoor-bath.jpg
/ssp_director/albums/album-2348/lg/zanzibar-rooftop-bar.jpg
/ssp_director/albums/album-2348/lg/zanzibar-villa.jpg
/ssp_director/albums/album-2348/lg/zanzibar-luxury-villa.jpg
/ssp_director/albums/album-2348/lg/zanzibar-luxury-villas.jpg
/ssp_director/albums/album-2348/lg/zanzibar-villa-bar.jpg
/ssp_director/albums/album-2348/lg/zanzibar-villa-hotel.jpg
/ssp_director/albums/album-2348/lg/zanzibar-villa-kids-club.jpg
/ssp_director/albums/album-2348/lg/zanzibar-villa-restaurant.jpg
/ssp_director/albums/album-2348/lg/zanzibar-villas-tanzania.jpg
Overview
Planet's recommended 5* high-quality beach resort in Paje – this stunning and beautiful property oozes class and refined attention to detail.
Zanzibar Luxury Villas & Spa is a boutique luxury resort privately owned by a passionate family, situated on Paje beach, in Zanzibar. It includes 11 high-end villas and 3 Cinnamon rooms, nestled within lush gardens, facing 200 meters of pristine beachfront. A stay in Zanzibar is all about being outdoors and the resort offers activities and excursions as well as options for authentic and high-end dining in 2 restaurants and 3 bars. The flat lagoon water and steady breeze in season makes this the perfect kitesurfing spot for beginners and advanced riders alike.
The resort offers five 1-bedroom villas, five 2-bedroom villas and one Presidential 5-bedroom villa spread over 4 hectares (9.8 acres) of tropical gardens and 200 meters (218 yards) of beachfront on Paje beach. Nestled in nature amongst baobabs and exotic gardens, the resort has been designed by one of the best architects in East Africa. All the villas have their own private pools, additionally, a large swimming pool and smaller children pool are available by the restaurant.
A/C areas and Wi-Fi are found throughout the resort.
Accommodation
The property enjoys a selection of differently styled villas; 5 Beachfront one-bedroom villas, 5 Family two-bedroom villas and 1 Presidential five-bedroom villa, along with stand-alone room options.
Villas
The unique architecture of each villa has been specially designed to blend in with the natural beauty of the setting and is uncompromising when it comes to meeting the highest standards of luxury. Room amenities include an indoor rainshower, outdoor shower, outdoor bathtub, private pool with large terrace, lounge chairs, tea/coffee amenities, laptop safe and butler service.
Beachfront one-bedroom
This villa is composed of two buildings located on over 1500 sqm of private plot, surrounded by lush gardens for the utmost intimacy. One building is the en-suite 55 m2 bedroom with king size bed and bathroom. A rooftop terrace with a stunning view overlooking the beachfront is accessed by an external staircase from the bedroom unit. The second unit is a living room unit with high ceiling and seating area. These rooms have a sea view and private beach access.
The Presidential villa
This five-bedroom villa is an opulent family villa with 5 bedrooms and 4 bathrooms. It has a rooftop terrace with hot tub, a fully equipped kitchen and large living room. The rooms are as follows: a master bedroom, two en-suite bedrooms, a bedroom (king size) sharing a bathroom with another smaller room (2 twins). Each room includes an indoor rainshower and is at least 55 sqm. This villa has a garden view.
The family two-bedroom villa
This villa contains two en-suite 55 m2 bedrooms connected by an external staircase. Each room includes a king-size bed (or twin upon request) and bathroom with an indoor rainshower. A second unit is a living room with high ceiling. The villa and plot is surrounded by lush gardens for the utmost intimacy. These villas have a partial sea view.

Rooms
Deluxe rooms
This room is an individual en-suite room (min. 55 sqm) located within a Two-bedroom or the Five-bedroom villa. The room shares villa entrance, garden ground, pool, if available, and living room with the other en-suite room. It has a private bathroom with rainshower, 2 sinks, desk, mini-bar, closet and terrace or balcony. The deluxe rooms can be: standard, with shared pool, with jacuzzi or a Family Deluxe. They are available upon request.

Cinnamon rooms
The Cinnamon rooms are three rooms located in one villa in the gardens of the resort, about 100 meters from the beachfront and have a garden view. They offer an amazing quality as they have access to all ZWS amenities. There is the option of a double room, a qQuadruple room (2 bedrooms, 1 bathroom) and a Family room (2 bedrooms, 2 bathrooms). Each room has a private entrance and private garden area

Dining
Food and service are integral parts of the luxury experience and the resort Chef will delight you with menus updated daily, combining international and Zanzibar flavours with the freshest the island has to offer. Guests can delight in exquisite a la carte dishes at the Doors to Zanzibar restaurant, with its stunning high ceiling room and terrace by the pool. The Beach restaurant serves fresh grilled seafood and organic salads, best enjoyed in the shade of the beachfront terrace. In the afternoon, the Beach bar is the place to enjoy a fresh juice on the beach watching the magical tides of Zanzibar. Close the day with a cocktail in the Rooftop Champagne bar and gaze at the stars from the telescope under the African night sky for a night you will never forget.
Activities
An experience here is all about being outdoors: enjoy an intimate dinner on the beach, relax by the pool or stroll in the turquoise waters of the Indian Ocean. Feeling active? The fitness area and bikes are available to you and the hotel provides a large range of tours and excursions: from short safaris and island-hopping to sunset cruises, diving or swimming with dolphins - there is an activity for every guest, even the youngest.
Make the most of your stay with amenities within steps of your villa: the resort includes a playground for children, petanque grounds, ping pong table, a boutique with souvenirs and convenience items and much more. For lounging, relax by the pool or in one of the bars or take advantage of the free bicycle, stand up paddle or kayak rental if you feel more active

Spa
The Spa is nestled in the island's natural landscape and includes a tropical seating area with waterfall. Indulge in a wide range of treatments or relax in the steam room or sauna: The spa is crafted with your total comfort in mind and the treatments may be offered in a individual or a couple setting.
The therapists use locally sourced products produced by local communities and are based on seaweed, coconut and spices found in Zanzibar.
Kitesurf Centre
With its year-round winds, calm shallow waters and idyllic sandy beach, Paje is well-known as one of the top kitesurfing spots in the world. This is why they opened their own high-end kitesurf club: focused on providing quality service, high-end equipment and an unrivaled experience.
Among the services offered, you will find:
Kitesurfing lessons
Equipment rental (kitesurf and windsurf)
Snorkeling equipment
No wind activities such as stand up paddles and kayaks
Shop
Chill-out zone
The kite centre's placement is the finest on the coast for beginners and the flat waters will impress advanced riders. Situated on the border of the resort, it is accessible yet unobtrusive for our guests.
IMPORTANT:
Kitesurfing is a seasonal activity. The kite school is open yearly from June 15th to September 15th and from December 15th to March 15th. It is still possible to rent and kitesurf in the low seasons, lessons are available subject to instructor availability and weather conditions.
Speak to an Expert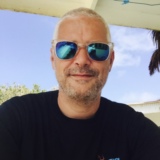 Got a question? Contact our travel experts for a detailed quote to match your holiday requirements. Phone, email, or live chat - or we can even call you back!
0044 (0) 1273 921 001
SEND AN ENQUIRY >