Back
/ssp_director/albums/album-813/lg/bali_diving_holiday_10.jpg
/ssp_director/albums/album-813/lg/bali_diving_holiday_3.jpg
/ssp_director/albums/album-813/lg/khayangan-estate-bali_big.jpg
/ssp_director/albums/album-813/lg/siddhata-dive-centre5.jpg
/ssp_director/albums/album-813/lg/1.1276273926.that-looks-enjoyable.jpg
/ssp_director/albums/album-813/lg/siddhata-dive-centre1.jpg
/ssp_director/albums/album-813/lg/bali_diving_holiday_17.jpg
/ssp_director/albums/album-813/lg/siddhata-dive-centre3.jpg
/ssp_director/albums/album-813/lg/bali_diving_holiday_18.jpg
/ssp_director/albums/album-813/lg/Siddharta-dive-underwater.jpg
/ssp_director/albums/album-813/lg/siddhata-dive-centre6.jpg
/ssp_director/albums/album-813/lg/bali_diving_holiday_4.jpg
/ssp_director/albums/album-813/lg/bali_diving_holiday_12.jpg
/ssp_director/albums/album-813/lg/bali_diving_holiday_6.jpg
/ssp_director/albums/album-813/lg/_MG_82202.jpg
/ssp_director/albums/album-813/lg/Siddharta-dive-manta.jpg
/ssp_director/albums/album-813/lg/siddhata-dive-centre2.jpg
/ssp_director/albums/album-813/lg/siddhata-dive-centre4.jpg
/ssp_director/albums/album-813/lg/bali-diving.jpg
/ssp_director/albums/album-813/lg/bali-scuba.jpg
/ssp_director/albums/album-813/lg/bali.jpg
/ssp_director/albums/album-813/lg/bali-rice-paddy.jpg
/ssp_director/albums/album-813/lg/bali-travel.jpg
/ssp_director/albums/album-813/lg/ubud-bali.jpg
Days 1 - 6

Bali

Hotel: 5* Bali Hyatt, Bali Bed & Breakfast

There is many options to dive in Bali.

The nicest place to dive is North West Bali in the Marine National Park. you can see fish and live corals. the water is quite clear so you can see sea cucumbers, clown fish, starfish, sea urchins...

The most popular site in Bali is the North East Bali in

Tulamben

. Here you find the wreck of the

USAT

Liberty. The wreck is only

appr

. 40-50 meter from the coast at a depth of 5-30 meters.

You can see the Japanese Wreck in the North East, in

Amed

. You have to go early if you

do't

want to be disturb by the stronger currents.

Amed

is famous for the

softcoral

.

Then you have

Candi

Dasa

situated in East of Bali. Many transports bring you to the three islands. You can dive with bigger fish like sharks, tuna,

mola

mola

and other big

pegalics

.

Still in the East of Bali you have Bias

Tugal

, Temple, Blue Lagoon and

Jepun

which are very nice place for diving. Healthy coral and lots of fish.

You can stay at

Ubud

and visit its famous temple with its breathtaking views.

Ubud

is arguably the best place to use as a base if you are visiting Bali.

Ubud

is a remarkable town in the middle of the island of Bali. For more than a century, it has been the island's preeminent

centre

for fine arts, dance and music. While it once was a haven for scruffy backpackers, cosmic seekers, artists and bohemians,

Ubud

is now a hot spot for literati,

glitterati

, art collectors and connoisseurs. Famous names walk its busy sidewalks everyday. Elegant five star hotels and sprawling mansions now stand on its outskirts, overlooking the most prized views in Bali. Nonetheless,

Ubud

is still popular with backpackers, mystics and all the finest fringe elements of global society.

Ubud

is not "ruined". Its character is too strong to be destroyed. It still draws people who add something; people who are actively involved in art, nature, anthropology, music, dance, architecture, environmentalism, "alternative modalities," and more.

Days 7 - 10

Singapore

Hotel: 4* Traders Singapore, Bangkok Bed & Breakfast

Singapore is surrounded by diving sites. The most famous place in Singapore is certainly Pulau Hantu. Unfortunately this too famous area has damaged coral reef. In this place you can admire turtles, nurse sharks and barracuda. If you have time to go in the middle of the Singapore Southern Islands you can see the Sudong wreck.

There is a lot of activities in Singapore. For people looking for art, there is a lot of museum and gallery to visit. People looking for history has the choice between a lot of historic museum and heritage centres. You can also explore the rainforest and garden in Singapore.

Singapore is a worldwide area, in fact you can visit Chinatown, Kampong Glam, Little India, Joo Chiat and Kationg in the same country.

Day 11

Return to UK

Hotel: * ,

On your last day in , a private transfer will pick you up to take you to the airport, where an overnight flight will be waiting to fly you back to the UK.
5* BALI HYATT, BALI

Set on the old site of Bali Hyatt on the main street of Sanur, the hotel is located on a delightful beachfront and nine hectares of lush tropical gardens. Each of 363 rooms is elegantly designed with a modern Balinese touch and overlooks the tranquil gardens or the Indian Ocean. The hotel is conveniently located near Bali's main tourist attrac...

4* TRADERS SINGAPORE, BANGKOK

Traders Hotel, Singapore, sits in a prime location along Singapore's famous Orchard Road. Surrounded by luxury retail shops, cafés, restaurants and a walking distance to the embassy district, this hotel satisfies the conditions of business travellers as well as holiday-makers. This hotel is minutes away from the renowned Botanic Ga...
MAKE AN ENQUIRY NOW
We'll get straight back to you
Speak to an Expert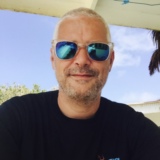 Got a question? Contact our travel experts for a detailed quote to match your holiday requirements. Phone, email, or live chat - or we can even call you back!
0044 (0) 1273 921 001
SEND AN ENQUIRY >
Itinerary Overview
Days 1 - 6
Bali
Days 7 - 10
Singapore
Day 11
Return to UK
Price Includes
- international flights
- domestic fights
- private transfers
Based On
Minimum 2 passengers (or single supplement will apply) assuming flights from the UK. other European or worldwide departure airports available on request.
Guide price per person:
£3250
/ excl. sports
---
Call & Speak to an Expert Now
01273 921 001