MOUNT CINNAMON IN
One week , FLT & Transfer

around

$ 2,077 p.p.

Prices are as a guide only, assuming UK flights (we offer worldwide departures), over low seasons. Please call for an immediate accurate quotation, or use our 'Quick Quote' tool for a better guide price based on your dates.
/ssp_director/albums/album-2358/lg/cinnamon-resort.jpg
/ssp_director/albums/album-2358/lg/mount-cinnamon-hotel-spa.jpg
/ssp_director/albums/album-2358/lg/mount-cinnamon-hotel.jpg
/ssp_director/albums/album-2358/lg/mount-cinnamon-resort-accommodation.jpg
/ssp_director/albums/album-2358/lg/mount-cinnamon-resort-grenada.jpg
/ssp_director/albums/album-2358/lg/mount-cinnamon-resort-restaurant.jpg
/ssp_director/albums/album-2358/lg/mount-cinnamon-resort-room.jpg
/ssp_director/albums/album-2358/lg/mount-cinnamon-resort-rooms.jpg
Mount Cinnamon Overview
Heritage-meets-modern haven. Bespoke artistry, entwined with a hint of exquisite elegance. An eco-luxe hideaway spiced with moments to savour. A family-owned respite seeped in British Heritage…this is Peter de Savary's Mount Cinnamon Resort in Grenada. Gracefully tucked on the hillside atop Grand Anse Beach, an enclave of 21 luxury villas and suites, each with its own veranda of sweeping views of natural, unspoiled beauty, awaits your discovery.
Yoga, paddle boarding, sailing, kayaking or just relaxing on a stretch of white-sand beach – a place not to escape life, but for life not to escape us. A retreat that revives all, even the jaded jet-set. A short walk through fragrant, lush flora-studded paths leads you to a beachside cabana filled with gastronomic experiences, a massage under the palms leaves you pampered, while a hammock under the sun lets you live out a dream, sun-kissed.
With eye-opening, mind-expanding seaside views from spacious suites and wow-worthy villas this breathtaking beach home away from home beckons you to re-discover yourself here, in paradise…
Accommodation
The hillside villas and hacienda suites feature bright, airy and spacious rooms each with fabulous views of the Caribbean Sea and glistening white sands of Grand Anse Beach. Flirty and enchanting, interiors are comfortably contemporary and chic with bold colors of spicy yellows and verdant greens accented with hints of berry-reds and bougainvillea pinks, and sweet tangerine. Sitting rooms with expansive outdoor terraces and full open kitchens invite families to beach living at large. Bedrooms have king-size beds with Italian linens, separate dressing areas and unique adobe-style bathrooms. All suites and villas have sofa beds in the sitting rooms for more-the-merrier guests. Personable staff is readily available to ensure your stay is par excellence.

As an eco-luxe seaside style of a resort, Mount Cinnamon offers a chic boutique feel, fabulous service, exceptional facilities and amenities appealing to those looking for a vibrant yet secluded atmosphere. Although all rooms are equipped with air conditioning, the cooling trade winds on the hillside setting offer an eco-friendly alternative.

Cinnamon Suites

Set above Grand Anse Beach, the resort's new Cinnamon Suites grant travelers expansive views across the cerulean blue bay to the capital of St. George's. The Cinnamon Suites' interiors incorporate a color palette that references the sand and sea. Each piece of furniture was made in Greece finished with fabrics from American textile houses, Duralee and Robert Allen in textured taupe, cream, deep blue and turquoise. The 500 square-feet suites include a king bed with upholstered headboard, a dressing table, and an adjacent, airy seating area with sofa, chair and media console that connects to an outdoor patio. Upon check-in, every guest is welcomed with fresh baked specialties from Mount Cinnamon's kitchen.

Luxury Villas

The hillside villas, perched high above Grand Anse Beach, are designed to take advantage of the cooling trade winds, each with a sitting room leading to a large outdoor terrace. The interiors are contemporary and colorful with bespoke furnishings and local artwork inviting an enchanting delight to clean, whitewashed stucco walls. Villas vary in size from one to three bedrooms, just right for couples and families alike.
Luxury Hacienda Suites

Six lateral, one-bedroom Hacienda Suites are nestled in tropical gardens with excellent sea and pool views, capturing the essence of Caribbean living. The suites are adjacent to the clubhouse with close proximity to dining and the swimming pool.

Poolside Two Bedroom Garden Suite

The unique two-bedroom Hacienda Suite is set within its own private garden with plunge pool and adjoins the main clubhouse. This two-bedroom, two-bath features large outdoor living area with your own plunge pool.

Azzurra Castle

Located in L'Anse Aux Epines, an area graced by luxurious villas and lush gardens on a promontory on the southern shores of Grenada, sits one of Peter de Savary's magnificent homes, Azzurra Castle.

Cinnamon Heights

It's one of Grenada's most luxurious villa properties, with breathtaking views from every room over the the Caribbean towards St. George's. This spacious villa has 6,000 s. ft. of indoor space, terraces and decks with a private infinity pool.


Dining
From Savvy's open-air clubhouse restaurant marveling at the expansive sea view to a relaxed lunch directly on Grand Anse Beach at the Beach Cabana, take your palette on an epicurean journey with exquisite island cuisine in an ambiance that will surely delight all of your senses.

Savvy's

In the main clubhouse, sun-bright, open-air breakfasts welcome you in the mornings and romantic candlelit dinners in the evenings, with every table, at any time of the day, offering far-reaching sea views. The chef's farm-to-table cuisine features a mix of Indian and Caribbean traditions with freshly-grown vegetables from the hotel's own gardens and from nearby plantations. Menu changes seasonally.

Beach Cabana


Surrounded by beautiful tropical gardens, directly on Grand Anse Beach and just meters from the turquoise waters of the Caribbean, the Beach Cabana is open daily serving BBQ, salads and snacks as well as drinks from 10am until the sun goes down. Chill out, relax, enjoy the view and ponder the possibilities of a short nap under the palms.

Spa
The Cinnamon Spa offers hot stone massage, facials, body wraps, manicures and pedicures, pampering treatment packages and more that will surely unfurrow your brow. Peter de Savary understands that real rejuvenation occurs only when you can truly relax, let go and indulge yourself, so selecting a soul-soothing spot for spa treatments comes easy at Cinnamon Spa. Whether it's striking the right balance in a cool, quiet treatment room, in the privacy of your villa or immersed in the sights and sounds of the Caribbean Sea at The Beach Cabana – the choice is yours. The results are endless. Namaste.

Enjoy a treat for the senses with the Yon-Ka Paris treatments and products from the Spa. Known for their extraordinary powers, these are nourished with 5 essential oils – lavender, geranium, rosemary, cypress, thyme – to take you away in peaceful bliss.

Mount Cinnamon also offers a variety of yoga classes with experienced and inspiring teachers. Daily classes are held directly on the beach or in the onsite yoga studio. Class offerings include: Hatha Yoga, Core Yoga, Vinyasa Flow, Yin/Yang Yoga, Pilates and Thai Chi.

Activities
Casual explorers discover the wonders of Grand Anse Bay on paddle board, kayak or sailboat. Snorkelers marvel at undersea encounters with colorful tropical fish in the turquoise waters just off the beach. Or while away the afternoon over a lively game of horseshoes or giant chess in the garden. For the adventurous traveler, a hike through the lush rainforest satisfies the wanderlust.

Resort Activities

There is a host of activities on the property at Mount Cinnamon Resort, you may never want to venture out filling your days with fun, sun-filled and soul-soothing activities including:
- Sparkling Swimming Pool
- Tennis Court
- Private Beach Club
- Kayaks, Paddle Boards, Sailing on Hobie Cats
- Masks & Snorkels
- Croquet, Shuffleboard, Horseshoes, Giant Garden Chess
- Table Tennis
- Beach Volley Ball Court
- Daily Yoga Classes
- Montessori Kids Club (seasonal and based on demand)
- Fitness Center

Read More
MAKE AN ENQUIRY NOW
We'll get straight back to you
Speak to an Expert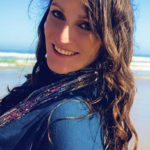 Got a question? Contact our travel experts for a detailed quote to match your holiday requirements. Phone, email, or live chat - or we can even call you back!
0044 (0) 1273 921 001
SEND AN ENQUIRY >