ANANTARA DHIGU LUXURY FAMILY RESORT IN
One week Half Board, FLT & Transfer

around

£ 2,350 p.p.

was £ 4,300

Prices are as a guide only, assuming UK flights (we offer worldwide departures), over low seasons. Please call for an immediate accurate quotation, or use our 'Quick Quote' tool for a better guide price based on your dates.
Anantara Dhigu Luxury Family Resort, Maldives, Maldives
30% Discount Offer
+ Birthday Celebration Offer
Valid for stays between 09 apr 2021 to 08 jan 2022
Offer expires in 235 days
Why You'll Love Diving With Anantara Dhigu Luxury Family Resort!
A string of three glorious Maldives resorts - stay at one and use the facilities of all three!
A range of snorkelling and diving sites and great water sports facilities
Choose from a variety of accommodation and dining options to suit your needs and enjoy a wealth of activities
/ssp_director/albums/album-1955/lg/maldives-dhigu-accommodation-hotel.jpg
/ssp_director/albums/album-1955/lg/maldives-dhigu-accommodation-lagoon.jpg
/ssp_director/albums/album-1955/lg/maldives-dhigu-dive-accommodation.jpg
/ssp_director/albums/album-1955/lg/maldives-dhigu-dive-lagoon.jpg
/ssp_director/albums/album-1955/lg/maldives-dhigu-hotel-accommodation.jpg
/ssp_director/albums/album-1955/lg/maldives-dhigu-hotel-lagoon.jpg
/ssp_director/albums/album-1955/lg/maldives-dhigu-hotel-resort.jpg
/ssp_director/albums/album-1955/lg/maldives-dhigu-hotel-restaurant.jpg
/ssp_director/albums/album-1955/lg/maldives-dhigu-resort-accommodation.jpg
/ssp_director/albums/album-1955/lg/maldives-naladhu-accommodation-resort.jpg
/ssp_director/albums/album-1955/lg/maldives-naladhu-hotel-accommodation.jpg
/ssp_director/albums/album-1955/lg/maldives-naladhu-hotel-beach.jpg
/ssp_director/albums/album-1955/lg/maldives-naladhu-hotel-dive.jpg
/ssp_director/albums/album-1955/lg/maldives-naladhu-hotel-restaurant.jpg
/ssp_director/albums/album-1955/lg/maldives-naladhu-resort-area.jpg
/ssp_director/albums/album-1955/lg/maldives-veli-accommodation-hotel.jpg
/ssp_director/albums/album-1955/lg/maldives-veli-dive-accommodation.jpg
/ssp_director/albums/album-1955/lg/maldives-veli-hotel-area.jpg
/ssp_director/albums/album-1955/lg/maldives-veli-hotel-dive.jpg
/ssp_director/albums/album-1955/lg/maldives-veli-hotel-resort.jpg
/ssp_director/albums/album-1955/lg/maldives-veli-resort-accommodation.jpg
/ssp_director/albums/album-1955/lg/maldives-veli-resort-area.jpg
Overview Anantara Maldives
Anantara offers a string of three glorious Maldives Resorts, welcoming you to discover a tropical paradise island. Wake up to soothing views of the endless deep blue Indian Ocean. Take a morning plunge in the gentle waters of a turquoise lagoon directly from your over water villa. Kayak to Guli Fushi Island at the edge of the lagoon for snorkelling.
In the South Malé Atoll, the Anantara Maldives Resorts offer some of the most spacious luxury villas in the Maldives, some with private plunge pools and just a 35-minute speedboat ride from Velana International Airport.
The tropical lagoon setting creates a Maldivian paradise of breathtaking natural wonders, where the warmest heartfelt welcome leads to journeys that can be deeply relaxing or truly invigorating. From the moment you arrive, peer into the crystal waters below the jetty at puffer fish, sting rays and baby reef sharks. Take part in an array of water sports including diving, snorkelling, surfing and island hopping.
The evocative location is matched by a tranquil island design approach that feels like home away from home while providing you with excellent facilities. Play tennis, hit the gym and swim in the infinity edge pool, or simply unwind at Anantara Spa with a range of renowned signature treatments. Discover your own paradise at in the Maldives.
Accommodation
Envelop yourself in the sky's azure hues and gentle breezes that roll in off the sea to the privacy of one of the best options for accommodation at a luxury resort in Maldives.
At Anantara Dhigu choose between villas perfectly positioned to catch the sunrise or sunset, or those that have their own private plunge pool. Among Maldives luxury accommodation, Anantara Dhigu is outstanding with its choice of stylishly designed villas and suites. Each comes with direct access to the powdery white beach and only steps away from the tranquil lagoon. Choose from sunrise or sunset beach villas and relax in bed and admire the view through floor to ceiling windows, or from your sun terrace that is decked out with loungers and dining furniture. Open your wardrobe to find yoga mats, a mini bar, tea and coffee making facilities and a luggage rack. Or indulge in Sunset Pool Villas - 180 square metres of prime luxury accommodation on Dhigu beach in the Maldives. Lounge on your own stretch of powder white sand, cool down in the villa's private rear garden plunge pool or take a stroll around the lush tropical island. 150 square metres of laid-back comfort awaits guests at the Anantara Pool Villas. Each of these beachfront Maldives villas features a plunge pool positioned just steps away from a white sandy beach or surround your family with direct access to pure white sand, uninterrupted views of the lagoon wrapped in the privacy of a lush garden with the contemporary and spacious, the luxury Two Bedroom Family Villas. With inviting areas for relaxation as a couple, as well as a family, the Two Bedroom Family Villas offer the perfect accommodation for families with young children. Alternativley retreat to a luxurious hideaway on a boardwalk over the lagoon with the Over Water Suites. In-room glass viewing panels in the bathroom floor offer glimpses of marine life unfolding and steps leading to direct ocean access for snorkelling with the lagoon's marine life.
Over Water and Ocean Pool bungalows at Anantara Veli offer the perfect blend of intimacy and deluxe amenities matched with breathtaking views. This Maldives resort & spa provides the ideal ambience for couples looking for an undisturbed tropical getaway. Relax and unwind in your own Maldives bungalow, complete with all the conveniences of modern accommodation. Each of these striking, new bungalows feature a magnificent plunge pool and offer the ultimate in privacy. Not to mention a host of amenities such as flat-screen television, high-speed internet access and a mini bar.
At Anantara Naladhu each of the resort's 20 villas and houses incorporates timeless design, idyllic views and – unique to Naladhu – an unmatched feeling of home not often found. Explore and uncover luxurious surprises around every corner. While most Maldives Island resorts offer rooms, Naladhu Maldives provides a relaxing paradise that feels more like an island house with a pool - all to yourself. With your choice of three romantic villa and house types – the Beach House with Pool, the Ocean House with Pool and Ocean Pool Villa – each provides its own distinct vantage point on the island, while offering identical amenities and luxurious comforts. Every house is outfitted with WiFi to keep you connected, while a BOSE home theatre system and LCD satellite TV are the perfect accompaniment to laid-back evenings at home. And if the lapping ocean waves aren't enough, create your own soundtrack with the in-room iPod and surround-sound stereo system. In true style of an exclusive Maldives luxury resort, each house provides the services of your very own House Master which may be considered like a butler service, there to ensure everything you wish for day and night is provided.
Dining
From seafood and meat grills, fine Italian cuisine, varying themed buffet dinners, to lighter meals poolside for lunch, the food at Anantara Dhigu Maldives Resort is as an inspiring a Maldives experience as the beautiful surroundings. Mealtimes are relaxed and informal, with a creative emphasis on Dining by Design concepts in a location of the guest's choice. As dining is an important element of family time, Anantara Dhigu invites junior guests, 6 years and under, to dine for free when accompanied by their family.
Fushi Café
Overlooking the lagoon, Fushi Café restaurant serves a full breakfast buffet complete with live cooking stations offering a wide variety of international favourites to start the day. In the evening, the restaurant transforms to offer a variety of international cuisines with a changing theme each evening from Chinese, Italian, Indian Ocean flavours to Japanese.
Sea. Fire. Salt.
Featuring an alfresco wooden deck over the turquoise lagoon, Sea. Fire. Salt. offers a crossroad of cuisines and cooking styles. Freshly caught Maldivian favourites such as reef fish, lobster and prawns, and prime aged imported cuts from Australia can be ordered flame grilled, tandoori style, wok sautéed or cooked to perfection in a wood-fired oven. The experience is accentuated by a salt selection from around the world, which the resident Salt Guru will help you to select.
Terrazzo
Bringing Italy to the tropics in an intimate upstairs venue that opens out on to a terrace with soothing views across the lagoon, signature dishes include homemade risotto and pasta. An impressive menu is accompanied by wines from the northern and southern regions of Italy, while the Wine Loft is where Anantara's own Wine Guru has sourced some of the finest grape varietals and international wine selections from around the world.
Aqua
Enjoy light meals from lunchtime until 6pm, afternoon beverages by the pool and live music in the evening. Leading on to sunset beach, Aqua Bar is a romantic spot, perfect for watching the sunset with an iced cocktail. Located poolside, they serve to the sun loungers and our popular ocean hammock.
Dining by Design
A banquet on the beach. A candlelit dinner of Maldivian food on your own stretch of sand or desert island. A barbeque attended by a personal chef on your terrace. Restaurants at Anantara Dhigu Maldives extend beyond the dining room. Let the team plan romantic fine dining for two in countless, secluded getaways either at Anantara Dhigu or the sister resort Anantara Veli.
Baan Huraa
Arguably the finest Thai restaurant in the Maldives, this teak house restaurant is poised over water on the edge of an inner lagoon and outer reef. Accessible through Anantara Veli Maldives Resort, guests enjoy authentic Thai cuisine, including coconut curries from Thailand's southern provinces, as well as hot and spicy dishes from the north, bound together by an authenticity of flavour.
73 Degrees
An enticingly light and airy coastal style pavilion serving a sumptuous breakfast buffet every morning with a selection of fresh tropical fruits and juices, cereals, homemade breads, grilled meats, vegetables and omelettes made to order. Breakfast here is only offered to adult guests, and in the evenings, the restaurant transforms into a semi-buffet oceanfront dining venue open to all Dhigu, Veli and Naladhu guests.
Origami
These modern and casual Japanese restaurant serves unique dining journeys with a choice of a light gourmet menu with hand crafted sushi and sashimi and slow charcoal grilled robatayaki skewers. Livening up the experience, chefs dazzle guests with sizzling Teppanyaki cooking skills and meals every week from Tuesday to Sunday.
Dhoni
Located poolside, this is a popular socialising and relaxation area from which to watch the ocean waves roll in while savouring a lunchtime meal or an afternoon and evening refreshment. Settle into a sun lounger by the infinity-edge pool and glance at the seascape as you unwind. Dhoni bar serves an array of island-style cocktails and light snacks, perfect for those Maldives sunsets with an ocean view.
Activities At Anantara
Anantara offers more than just the perfect place to relax. Discover wondrous marine life or explore every nook and corner of the rich Maldivian land. Take up windsurfing on the placid lagoon or stroll through the markets of bustling Malé. These are just a few examples of things to see and do while at our island getaway.
From tropical picnics along unspoilt shores to the unadulterated luxury of a sunset cruise, Anantara presents you a multitude of leisure activities to indulge in. Each day, a range of organised and do it yourself area excursions let you see beyond the boundaries of your five-star Maldives resort. Whether you want to go island hopping, take a sailing cruise, try your hand at deep-sea fishing or explore Malé culture at the fisherman's market, Anantara hosts Maldives leisure activities to suit all tastes.
Diving
The Maldives is known as one of the finest dive sites on the planet, and Anantara has a multitude of dive options to suit all abilities. While Anantara certainly looks splendid from above the water, in the Maldives, you'll find some of the most beautiful sights are below the surface. See a panorama of spectacular marine views on a full-day diving safari guided by the experts from Anantara's own PADI 5-star Dive Centre. If you're a first-timer, get your PADI certification course that will guide you toward taking your first breaths underwater. Or simply snorkel leisurely on the edge of the lagoon, perusing the fabled Maldivian coral gardens on the daily guided snorkelling trips. For those looking to progress as well as experienced watermen and women, orientation dives and deep-water dives are offered every day. The Anantara Dive Centre offers two boat dives a day to over 20 nearby reefs teeming with undersea life. In addition, the Centre runs full and half-day "safari dives" to reefs and sites further offshore as well a freediving excursion.
Fishing
Try your skills at hand line fishing and experience the glittering waters from a local's point of view aboard a traditional sailing dhoni. This natural technique uses no equipment beyond a single fishing line held by hand and dropped to the floor of the ocean reef. A bite is almost guaranteed. Take your catch back to land and the chefs at Fuddan grill will prepare it to your liking the very next day. Surfing lessons and excursions for a range of abilities are also on offer at Anantara.
The setting is tranquil, but recreation and fun are always close by with our range of Maldives Resort Activities. Every day, Anantara Dhigu Maldives offers a range of organised and do-it-yourself resort activities in the gorgeous surrounds of our island retreat. Select from a range of indoor and outdoor including yoga, shopping, cooking school, activities for kids, fitness, tennis, swimming, volleyball, badminton and the Anantara Spa, offering the very best of Maldives five star resort activities in comfort and style.
Spa
The serene Anantara Spa offers a range of specially composed treatments to soothe body and mind in a truly awe-inspiring setting and professional instructors are able to guide you through beachside yoga lessons either in a group or private session within the surrounds of the Maldives five-star resort.
Dhoni Kids Club
Open for children from the ages 3 to 11, the Dhoni Kids Club keeps the youngest guests entertained with a packed programme featuring beach and outdoor activities, as well as crafts and games that are fun, educational and culturally enriching. All are under the supervision of the Kids' Coordinator. Children aged three or under are welcome when accompanied by an adult. Childcare services are available for a fee.
Gym
The gym is equipped with everything you need to keep you looking and feeling good. Rejuvenate your body as you work out alone or with our personal trainer or slide into the tranquil waters of the stunning freshwater infinity-edge pool situated right on the edge of the beach. Gaze out across the expanse of aquamarine sea as you float, soak or splash your worries away. Protected by outer reefs, the shallow waters of the large lagoon offer an ideal spot for wading, floating or a relaxing swim.
Take a break from the waters and keep up your game on the well-maintained tennis courts, which are floodlit for cooler, night-time play or take part in a pick-up match of volleyball or badminton on the beach.
Speak to an Expert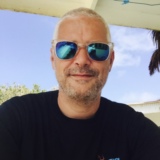 Got a question? Contact our travel experts for a detailed quote to match your holiday requirements. Phone, email, or live chat - or we can even call you back!
0044 (0) 1273 921 001
SEND AN ENQUIRY >