Back
/ssp_director/albums/album-913/lg/DJI_0168.jpg
/ssp_director/albums/album-913/lg/KHASAB_FORT.jpg
/ssp_director/albums/album-913/lg/KHASAB_FORT_2.jpg
/ssp_director/albums/album-913/lg/KHASAB_FORT_3.jpg
/ssp_director/albums/album-913/lg/khasab_boats.jpg
/ssp_director/albums/album-913/lg/khasab_3.jpg
/ssp_director/albums/album-913/lg/DJI_0008.jpg
/ssp_director/albums/album-913/lg/DJI_0011.jpg
/ssp_director/albums/album-913/lg/DJI_0013.jpg
/ssp_director/albums/album-913/lg/DJI_0016.jpg
/ssp_director/albums/album-913/lg/DJI_0018.jpg
/ssp_director/albums/album-913/lg/DJI_0022.jpg
/ssp_director/albums/album-913/lg/7835_175506629866_837934866_3780123_6738488_n.jpg
/ssp_director/albums/album-913/lg/24944_107967949234973_105746756123759_120507_5301203_n.jpg
/ssp_director/albums/album-913/lg/35238_136402756391492_105746756123759_233687_2463210_n.jpg
Days 1 - 3

Khasab, Northern Musandam

Hotel: 4* Atana Musandam, Musandam Breakfast

Meet and assist at Dubai airport or Dubai hotel for the 3 hours transfer to Khasab in Northern Musandam, Oman.

3 nights stay at the 4* Atana Musandam waterfront hotel with Half Board.

Pre-bookable or locally bookable tours and exclusions:

- 2 tank boat dives with full equipment (approx USD 120)
- Dhow dolphin cruise, half or full day
- Trekking in the mountains
- Guided desert tour

Days 3 - 9

Sex Senses Resort, Zighy Bay

Hotel: 5* Six Senses Resort Zighy Bay, Musandam Half Board

Today you will be met for private 4x4 transfer from Kasab to the 5* Sex Senses Beach Resort, a 3 hour journey that will take you briefly back out of Oman to the UAE, to re-enter Oman (Musandam) again at the southernly border od Dibba.

The Six Senses is a stunning remote luxury beach resort, only accessible by 4x4 vehicle via a mountain pass.

Locally or pre-bookable tours and exclusions:

- single or two tank boat dives. The dive centre is based a 15 minute walk along the beach from the hotel, or they will collect you. The dive centre here offers a very high level of service with maximum 3 divers per guide, using purpose-built fast dive boats.

- mountain trekking
- Handgliding from the Six Senses mountaintop restaurant back down to the resort's beach!
- Waterskiing and waterboarding (SUP Boards and kayaking included free of charge)
4* ATANA MUSANDAM, MUSANDAM

Nestled on the rocky Musandam headland, Atana Musandam Resort is a tranquil reflection of the spirit of Oman, located on the northern tip of the Musandam peninsula near Khasab Airport. This brand new resort, which opened in July 2014, offers modern rooms and facilities to our honored guests. An authentically Omani feel is reflected...

5* SIX SENSES RESORT ZIGHY BAY, MUSANDAM

The Six Senses Resort Zighy Bay is a village-style resort situated on the eastern side of the Musandam Peninsula, in the Sultanate of Oman, a simple 120 km from Dubai. This area is characterized by the dramatic fjord like scenery of its coastline Beautifully set in one of the secluded bays, between the mountains and a 1.6-ki...
MAKE AN ENQUIRY NOW
We'll get straight back to you
Speak to an Expert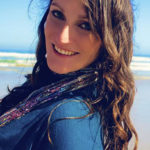 Got a question? Contact our travel experts for a detailed quote to match your holiday requirements. Phone, email, or live chat - or we can even call you back!
0044 (0) 1273 921 001
SEND AN ENQUIRY >
Itinerary Overview
Days 1 - 3
Khasab, Northern Musandam
Days 3 - 9
Sex Senses Resort, Zighy Bay
Price Includes
Breakfast
Private Airport Transfers
All Taxes
Based On
Minimum 2 passengers (or single supplement will apply) excluding flights
Guide price per person:
£2400
/ excl. sports
---
Call & Speak to an Expert Now
01273 921 001