Back
/ssp_director/albums/album-1232/lg/sri-lanka-4.jpg
/ssp_director/albums/album-1232/lg/sri-lanka-1.jpg
/ssp_director/albums/album-1232/lg/sri-lanka-.jpg
/ssp_director/albums/album-1232/lg/sri-lanka-2.jpg
/ssp_director/albums/album-1232/lg/sri-lanka-5.JPG
/ssp_director/albums/album-1232/lg/sri-lanka-6.jpg
/ssp_director/albums/album-1232/lg/sri-lanka-7.jpg
/ssp_director/albums/album-1232/lg/galle_fort_1_.jpg
/ssp_director/albums/album-1232/lg/001-Kandolhu-Island.jpg
/ssp_director/albums/album-1232/lg/IMG_1818.jpg
/ssp_director/albums/album-1232/lg/IMG_6515bbb-copy.jpg
/ssp_director/albums/album-1232/lg/Manta-point-Maalhos-027.jpg
/ssp_director/albums/album-1232/lg/home-banner012.jpg
Days 1 - 2

Colombo

Hotel: 5* Cinnamon Lodge Habarana, Habarana Half Board

After a short flight from the Maldives to Colombo you'll be met by our airport staff and your personnel driver-guide. Your first stop is Habarana north east from Colombo (160kms). This afternoon visit Polonnaruwa, the 11th century capital of Sinhalese kings with its temples and carved figures.

Days 2 - 3

Sigiriya and Kandy

Hotel: 4* Cinnamon Citadel , Kandi Half Board

After breakfast climb the rock fortress of Sigiriya, 'Lion Rock', with its frescoes and spectacular views. Drive to the hill station of Kandy, visiting a spice garden en route. This afternoon we include a city tour of Kandy taking in the Temple of the Tooth, upper lake drive and market square. This evening visit a cultural show.

Days 3 - 4

Numawa Eliya

Hotel: 4* Grand Hotel, Nuwara Eliya Bed & Breakfast

After breakfast visit the 147 acre Royal Botanical Gardens followed by a drive up to Nuwara Eliya. As the road climbs you'll pass some beautiful scenery with tea plantations and waterfalls. You'll visit a tea factory and its plantation. This afternoon enjoy a tour of Nuwara Eliya.
5* CINNAMON LODGE HABARANA, HABARANA

Habarana is the centre of Sri Lanka's cultural triangle that is made up of Anuradhapura, Polonnaruwa and Kandy; therefore the epicentre to explore the glorious past of Sri Lanka. Sprawled over 27 acres of forested land, Cinnamon Lodge Habarana, is an exclusive hideaway for the entire family. Rooting over 1700 trees, time...

4* CINNAMON CITADEL , KANDI

Influenced by the old and inspired by the new, Cinnamon Citadel has fused retro chic design with the heritage of this ancient kingdom to breathe new life to the hotel in the hills of Sri Lanka. The Cinnamon Citadel is an ideal retreat for those seeking the treasures of this ancient city and for those seeking rest & relaxation...

4* GRAND HOTEL, NUWARA ELIYA

It may be the 21st century, but colonial splendour still reigns in all its past glory at the Grand Hotel. Built in 1891, this was the palatial residence of the former Governor of Sri Lanka, Sir Edward Barnes; today we offer the comfort and the traditions from the 'good old days' to all who seek the charms of our famed hill country lan...
<div style="text-align: justify;"> We can tailor a <span data-scayt_word="Liveaboard" data-scaytid="1">Liveaboard</span> and Resort stay itinerary in the Maldives for you for almost any Maldives <span data-scayt_word="liveaboard" data-scaytid="2">liveaboard</span> with any Island Resort, and any duration.</div> <div style="text-align: justify;"> &nbsp;</div> <div style="text-align: justify;"> From experience we have found that there is no set order for this. Some guests prefer to <span data-scayt_word="acclimatise" data-scaytid="6">acclimatise</span> in resort with a little land based diving before joining their chosen boat. Others prefer to dive straight in and embark on the <span data-scayt_word="liveaboard" data-scaytid="5">liveaboard</span> followed by a week chilling out and sampling the facilities of their chosen resort.</div>
MAKE AN ENQUIRY NOW
We'll get straight back to you
Speak to an Expert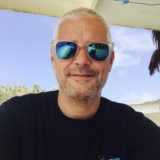 Got a question? Contact our travel experts for a detailed quote to match your holiday requirements. Phone, email, or live chat - or we can even call you back!
0044 (0) 1273 921 001
SEND AN ENQUIRY >
Itinerary Overview
Days 1 - 2
Colombo
Days 2 - 3
Sigiriya and Kandy
Days 3 - 4
Numawa Eliya
Price Includes
- private transfers
- accommodation
- guided tours
Based On
Minimum 2 passengers (or single supplement will apply)
Guide price per person:
£690
/ excl. sports
---
Call & Speak to an Expert Now
01273 921 001