Back
/ssp_director/albums/album-1282/lg/sigiriya0031__Copy_.jpg
/ssp_director/albums/album-1282/lg/Pinnawala.jpg
/ssp_director/albums/album-1282/lg/cd3_4_11.jpg
/ssp_director/albums/album-1282/lg/condiments_in_clay_pots.jpg
/ssp_director/albums/album-1282/lg/dambulla_caves_1_.jpg
/ssp_director/albums/album-1282/lg/elephants.jpg
/ssp_director/albums/album-1282/lg/nuwara-eliya4r.jpg
/ssp_director/albums/album-1282/lg/polonnaruwa_watadage_1_.jpg
/ssp_director/albums/album-1282/lg/polonnaruwa_anc_city_3_1_.jpg
/ssp_director/albums/album-1282/lg/saveur-12.jpg
/ssp_director/albums/album-1282/lg/sigiriya_r_lions_paw.jpg
/ssp_director/albums/album-1282/lg/sigiriya_rock__frescoes.jpg
/ssp_director/albums/album-1282/lg/sigiriya2.jpg
Days 1 - 2

Arrival into Sri Lanka / Kitulgala

Hotel: 3* Radisson Sas Resort, El Quseir Bed & Breakfast

After your arrival in Sri Lanka you will be met and greeted by your personal guide at the airport. You will be taken straight to your hotel to relax after the long flight.

After the breakfast, you will visit the

Pinnewella

elephant orphanage, a fantastic experience where you watch the elephants take their daily bath in the river, you may even get the opportunity to ride one, or feed a baby.

In the afternoon a white water rafting trip in

Kitulgala

is the plan – Rapids are grade 2 to 3.
3* RADISSON SAS RESORT, EL QUSEIR

For a glamorous hotel on the shores of the Red Sea offering fabulous accommodation and a wide range of activities, look no further than the Radisson Blu Resort, El Quseir. With its enviable location on Egypt's eastern coast along the Red Sea, many choose El Quseir as their destination for honeymoons in Egypt, family holidays or jus...
MAKE AN ENQUIRY NOW
We'll get straight back to you
Speak to an Expert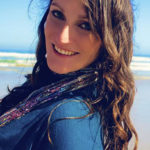 Got a question? Contact our travel experts for a detailed quote to match your holiday requirements. Phone, email, or live chat - or we can even call you back!
0044 (0) 1273 921 001
SEND AN ENQUIRY >
Itinerary Overview
Days 1 - 2
Arrival into Sri Lanka / Kitulgala
Price Includes
Based On
Guide price per person:
£2500
/ excl. sports
---
Call & Speak to an Expert Now
01273 921 001