/ssp_director/albums/album-2290/lg/diving_sifway_oman_7.jpg
/ssp_director/albums/album-2290/lg/diving_sifway_oman_6.jpg
/ssp_director/albums/album-2290/lg/diving_sifway_oman_5.jpg
/ssp_director/albums/album-2290/lg/diving_sifway_oman_2.jpg
/ssp_director/albums/album-2290/lg/diving_sifway_oman_3.jpg
/ssp_director/albums/album-2290/lg/diving_sifway_oman_9.jpg
/ssp_director/albums/album-2290/lg/oman_diving_1.jpg
/ssp_director/albums/album-2290/lg/oman_diving_2.jpg
/ssp_director/albums/album-2290/lg/oman_diving_3.jpg
/ssp_director/albums/album-2290/lg/diving_sifway_oman_10.jpg
Embedded in Sifawy Boutique Hotel is the Sifaway Dive Centre. Here you will find that the reefs and steep faces of Ras Abu Daoud are close to the resort and are very easy to reach! There are plenty wrecks to dive such as the Al Munasseir, an artificially sunk warship 90 m in length. Excursions to the nearby Fahal Islands are on the agenda and waiting to be dived. So far, the reefs have barely been explored so look forward to many surprises.
Due to the high nutrient content in the water, the marine life in Oman is very abundant. Often, you may discover large schools of fish, turtles, stingrays, leopard sharks, moray eels, scorpion fish and nudibranchs. Also larger predators have been spotted. The visibility in Oman can vary between, 5-20 meters. Often the dolphins are also seen accompanying the dive boats.
The international team speaks German, French, English, Arabic. Dive courses can be taken due to SSI and PADI standards in English and French.
Facilities:
2 - 3 boats (new covered speedboats with toilet)
Languages: German, English
Bottles: 8 l, 12 l, 15l aluminum
INT and DIN valves
complete rental equipment available
220 V
First Aid kit
Oxygen
Pre Booked Sports Services
DAILY DIVING
10 Dive Pack (incl. tanks, weights, air, guide)

1 Dive

Open Water Diver, 3-5 days including equipment

2 dives

Bubble Maker
INSTRUCTION
Discover Scuba Diving ( swimming pool + 2 dives)

SSI Advanced Open Water Diver Course excl Equipment (5 dives)
RENTAL
1 Day Full Equipment Rental (BCD, Reg, wetsuit, mask, snorkel & fins)
Sport centre prices are as a guide, prices can change depending on the season and exchange rates. When pre booking with Planet you normally receive around a 10% discount on direct local prices. More importantly, you MUST pre book any essential sport services at the time of booking to ensure availability. Please be sure to ask us about this during the booking process.
Speak to an Expert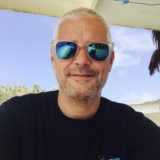 Got a question? Contact our travel experts for a detailed quote to match your holiday requirements. Phone, email, or live chat - or we can even call you back!
0044 (0) 1273 921 001
SEND AN ENQUIRY >