/ssp_director/albums/album-927/lg/villamendhoo_house_reef_1.jpg
/ssp_director/albums/album-927/lg/villamendhoo_house_reef_2.jpg
/ssp_director/albums/album-927/lg/villamendhoo_house_reef_4.jpg
/ssp_director/albums/album-927/lg/euro_divers_villamendhoo_1.jpg
/ssp_director/albums/album-927/lg/euro_divers_villamendhoo_10.jpg
/ssp_director/albums/album-927/lg/euro_divers_villamendhoo_11.jpg
/ssp_director/albums/album-927/lg/euro_divers_villamendhoo_12.jpg
/ssp_director/albums/album-927/lg/euro_divers_villamendhoo_13.jpg
/ssp_director/albums/album-927/lg/euro_divers_villamendhoo_14.jpg
/ssp_director/albums/album-927/lg/euro_divers_villamendhoo_15.jpg
/ssp_director/albums/album-927/lg/euro_divers_villamendhoo_16.jpg
/ssp_director/albums/album-927/lg/euro_divers_villamendhoo_17.jpg
/ssp_director/albums/album-927/lg/euro_divers_villamendhoo_18.jpg
/ssp_director/albums/album-927/lg/euro_divers_villamendhoo_19.jpg
/ssp_director/albums/album-927/lg/euro_divers_villamendhoo_2.jpg
/ssp_director/albums/album-927/lg/euro_divers_villamendhoo_20.jpg
/ssp_director/albums/album-927/lg/euro_divers_villamendhoo_21.jpg
/ssp_director/albums/album-927/lg/euro_divers_villamendhoo_22.jpg
/ssp_director/albums/album-927/lg/euro_divers_villamendhoo_23.jpg
/ssp_director/albums/album-927/lg/euro_divers_villamendhoo_24.jpg
/ssp_director/albums/album-927/lg/euro_divers_villamendhoo_25.jpg
/ssp_director/albums/album-927/lg/euro_divers_villamendhoo_26.jpg
/ssp_director/albums/album-927/lg/euro_divers_villamendhoo_27.jpg
/ssp_director/albums/album-927/lg/euro_divers_villamendhoo_28.jpg
/ssp_director/albums/album-927/lg/euro_divers_villamendhoo_29.jpg
/ssp_director/albums/album-927/lg/euro_divers_villamendhoo_3.jpg
/ssp_director/albums/album-927/lg/euro_divers_villamendhoo_30.jpg
/ssp_director/albums/album-927/lg/euro_divers_villamendhoo_31.jpg
/ssp_director/albums/album-927/lg/euro_divers_villamendhoo_32.jpg
/ssp_director/albums/album-927/lg/euro_divers_villamendhoo_33.jpg
/ssp_director/albums/album-927/lg/euro_divers_villamendhoo_4.jpg
/ssp_director/albums/album-927/lg/euro_divers_villamendhoo_5.jpg
/ssp_director/albums/album-927/lg/euro_divers_villamendhoo_6.jpg
/ssp_director/albums/album-927/lg/euro_divers_villamendhoo_7.jpg
/ssp_director/albums/album-927/lg/euro_divers_villamendhoo_8.jpg
/ssp_director/albums/album-927/lg/euro_divers_villamendhoo_9.jpg
Vilamendhoo dive centre is centrally located on a private jetty, a few meters away from the reef. Vilamendhoo is located directly between two channels, making the spectacular house reef very versatile and therefore ranks among the best in the Maldives. The location on the eastern reef of South Ari Atoll guarantees a good supply of fresh water for an excellent coral growth and plenty of fish.
With over 50 dive sites and a fantastic house reef with 10 entry points, Vilamendhoo is the perfect diver's paradise for beginners and experienced divers. Even the wreck 'Kudhimaa" is only a 30 minute boat ride away and is one of the regularly visited dive sites. South of the island you find a protected Marine Area, Khudarah Thila, an exceptional place for divers and of course the national park at the outside reef. 3 times a week full day trips are offered to search for whale sharks in this area throughout the year.
The dive sites are between 10 minutes and 1 hour away from the island. These dive sites are reached by comfortable dive boats (dhonis). The unique diversity and variety of underwater life in the Maldives especially around Vilamendhoo has a lot off highlights to offer scuba divers.
Pre Booked Sports Services
DAILY DIVING
10 Guided dives with, tanks, weights & air

5 DIVES

GUIDE PER DIVE
INSTRUCTION
PADI Referral Course excl equipment (with 4 Qualifying Dives)

PADI Advanced Open Water Diver Course excl Equipment (5 dives)
Sport centre prices are as a guide, prices can change depending on the season and exchange rates. When pre booking with Planet you normally receive around a 10% discount on direct local prices. More importantly, you MUST pre book any essential sport services at the time of booking to ensure availability. Please be sure to ask us about this during the booking process.
Speak to an Expert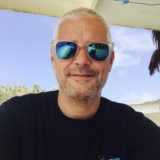 Got a question? Contact our travel experts for a detailed quote to match your holiday requirements. Phone, email, or live chat - or we can even call you back!
0044 (0) 1273 921 001
SEND AN ENQUIRY >