/ssp_director/albums/album-1174/lg/tulamben_dive_centre.2.jpg
/ssp_director/albums/album-1174/lg/tulamben_dive_centre.3.jpg
/ssp_director/albums/album-1174/lg/tulamben_dive_centre.4.jpg
/ssp_director/albums/album-1174/lg/tulamben_dive_centre.5.jpg
/ssp_director/albums/album-1174/lg/tulamben_dive_centre.6.jpg
/ssp_director/albums/album-1174/lg/tulamben_dive_centre.7.jpg
Tulamben is internationally renowned for its dive sites and is prized for its easy diving and amazing biodiversity. The USS Liberty shipwreck must be one of the easiest wrecks to access in the world, and underwater creatures ranging from the smallest crustaceans, ghost pipefish, and pygmy seahorse to the largest fish like sharks and mola-mola sunfish abound. Tulamben is a great place for beginners, with a number of sites which are suitable for training dives, fun dives and underwater photography.
The most popular dive sites are:
USS Liberty Shipwreck
This famous wreck is situated directly near the beach on Bali's northeast coast. The 120m long wreck rests in a 90 degree angle with the deck facing the sea side and used to be an American supply ship named "USA Liberty". Anchored off the coast of Lombok, the ship was hit by a Japanese torpedo during World War II.
Coral covered the wreckage completely and turned it into a home for many species of fish. From time to time, a Napoleon fish or huge barracuda drops by. You may dive or snorkel this wreck comfortably, accessing it directly from the beach.
Tulamben Wall (Drop Off)
Tulamben Wall, also known as the Drop Off, is a good alternative site for your second dive after the USS Liberty. Tulamben Wall has its own distinct characteristics making it equally interesting and beautiful to the Wreck. The Wall bottoms out at 60-70 meters, making it a favorite site among technical divers. You might see larger marine life like reef sharks and even hammerheads if you get really lucky. Along the wall, the colorful corals blend into a mosaic of beauty accented by colorful fish. The Drop Off also offers much to delight macro photographers.
ParadiseReef
The reef begins at a depth of only 3-4 meters. Here you can find an artificial reef project shaped as an airplane which dive guides refer to as Tulamben's second wreck! Crustaceans and nudibranchs cover the area. It is an ideal spot for night dives as it is shallow and home to a variety of nightlife. Diving to the south, you will encounter a reef with patches of healthy and colorful soft and hard corals.
Matahari Reef
This patchy reef is home to a wide variety of sea critters. It is a great reef for underwater photographers. From the shallow safety stop you can see beautifully colored corals as well as many species of fish.
Seraya
Simply said, this site is heaven for underwater macro enthusiasts. Harlequin shrimp and seahorses abound. Many macro objects can be found here, including several types of rare nudibranchs, mimic octopus and beautiful crabs and shrimp. The site can be accessed by traditional boat (jukung) from Tulamben or by car (a five minute drive to the south).
Kubu
About 15 minutes to the north by car from Tulamben, you will find this interesting and rarely-dived site. The coral reef is very healthy and home to many varieties of fishes.
Pre Booked Sports Services
Sport centre prices are as a guide, prices can change depending on the season and exchange rates. When pre booking with Planet you normally receive around a 10% discount on direct local prices. More importantly, you MUST pre book any essential sport services at the time of booking to ensure availability. Please be sure to ask us about this during the booking process.
Speak to an Expert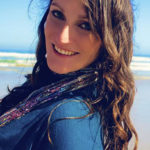 Got a question? Contact our travel experts for a detailed quote to match your holiday requirements. Phone, email, or live chat - or we can even call you back!
0044 (0) 1273 921 001
SEND AN ENQUIRY >