DIVING HOLIDAYS WORLDWIDE
Planet Dive provided prompt, helpful and friendly advice. Hotel Pontao was clean, the staff were friendly and efficient and the hotel is just 5 minutes from town centre. The dive centre is also only a short walk from the hotel and they would even pick you up in the morning. The staff at the dive centre were friendly and helpful. We only managed 7 out of a booked 10 dives due to boat breaking down. This was an avoidable incident.
Speak to an expert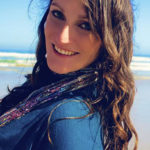 Speak to one of our travel experts now advise and a detailed quote to match your holiday requirements.
0044 (0) 1273 921 001
SEND AN ENQUIRY >
Latest News