LEARN TO DIVE ON A LUXURY CRUISE
Travellers to The Maldives in 2018 can combine their PADI Open Water Diver certification with a week-long cruise onboard the luxury Carpe Vita liveaboard. The Maldives is continuously rated as one of the top diving destinations in the world by international dive publications and awards. Made up of 26 coral atolls and crossing the equator, roughly 1,200 islands are home to some of the most beautiful, thriving reefs of rare and common coral, attracting every kind of marine life. With a destination that is surrounded 99% by water, Carpe Diem Maldives believes any traveller to the region should be in, on, or under the ocean to truly appreciate it's beauty. Spend a week exploring different lagoons and reefs on board an award-winning luxury liveaboard cruise while completing your novice scuba diver certificate.
/ssp_director/albums/album-2201/lg/Carpe-Diem-Maldives-Cruise.jpg
/ssp_director/albums/album-2201/lg/Carpe-Diem-diver_-turtle.jpg
/ssp_director/albums/album-2201/lg/Carpe-Diem-Dive-shallow-reef.jpg
/ssp_director/albums/album-2201/lg/Carpe-Diem-Maldives.jpg
/ssp_director/albums/album-2201/lg/Carpe-Vita-Dhoni.jpg
/ssp_director/albums/album-2201/lg/Carpe-Vita-Dive-Dhoni.jpg
/ssp_director/albums/album-2201/lg/Carpe-vita-Oriental-Sweetlips.jpg
/ssp_director/albums/album-2201/lg/Dive-equipment-_Carpe-Vita.jpg
/ssp_director/albums/album-2201/lg/Diver-snapper.jpg
/ssp_director/albums/album-2201/lg/Maldives-purple-anemone.jpg
/ssp_director/albums/album-2201/lg/Manta-ray-Carpe-Diem.jpg
/ssp_director/albums/album-2201/lg/standard-cabin-Carpe-Vita.jpg
Months Operating
Jan
Feb
Mar
Apr
May
Jun
Jul
Aug
Sep
Oct
Nov
Dec
Accommodation
4* Carpe Vita

Maldives

Carpe Vita is one of the newly built Maldivian Liveaboards designed and built by an experienced Maldivian boat builder, in wood. Taking all that was learned in building sistership Carpe Diem, itineraries offer 3 dives a day as standard. Carpe Vita's 10 guest cabins are divided into 3 categories over 3 decks and cater for a maximum of 20 divers. Imagine enjoying the beautiful Maldivian Sun, Sea, Sand and Stars while Scuba diving, Salsa dancing, Surfing, Sunbathing, Snorkelling and Swimming. A Liveaboard safari in the Maldives has never been so diverse and fun.

Show Details
Introducing the scuba diving experience to all travellers, in 2018 Carpe Diem Maldives is offering beginner divers the ultimate dream holiday. For one week in July and a week in August, a 7-day cruise on Carpe Vita will be dedicated to 20 adventurous travellers looking to obtain their PADI Open Water Diver certification.
Starting in Male and ending in Baa Atoll, northern Maldives, guests will experience the beauty of coral reefs and a myriad of fish starting from just 3 metres beneath the surface. Learn to Dive cruise weeks begin with shallow and calm lagoon dives. With the fundamentals of diving firmly mastered, four open water dives on beautiful coral bedecked reefs will complete the certification.
By the end of the week, novice divers will be confidently enjoying the mesmerizing underwater world at 20 metres below the surface. Each of these special trips will also include a snorkelling visit to the region's annual manta ray migration in Hanifaru Bay, Baa Atoll, a UNESCO protected marine biosphere area.
Under the guidance of Carpe Diem's expert Maldivian Dive Instructors, guests will learn the PADI Open Water theory in the briefing room on board Carpe Vita luxury cruise. Equipped with the latest dive gear, guests then step onto a dive dhoni for their first plunge into lagoon waters. With increased confidence and applied theory, divers return to the main cruise vessel after each dive to enjoy breakfast, lunch, and dinner on the upper deck. Around a long table, mealtimes quickly become an enthusiastic exchange of underwater observations and shared experiences. Accommodation is on the boat, in twin bed and double cabins, each with private bathrooms, air conditioning, 24-hour electricity and wifi connection.
Price Includes
7 nights onboard Carpe Vita
3 meals daily, plus between-dive snacks
PADI Open Water theory and practical training, as well as certification
3 dives daily (except for on day of arrival and day before departure)
Use of tanks, weights and belts
Dive mask, fins, dive computer and buoyancy control device
Drinking water, tea and coffee
Price Excludes
Flights
Sea plane transfers
Itinerary Details
To be decided according to weather conditions.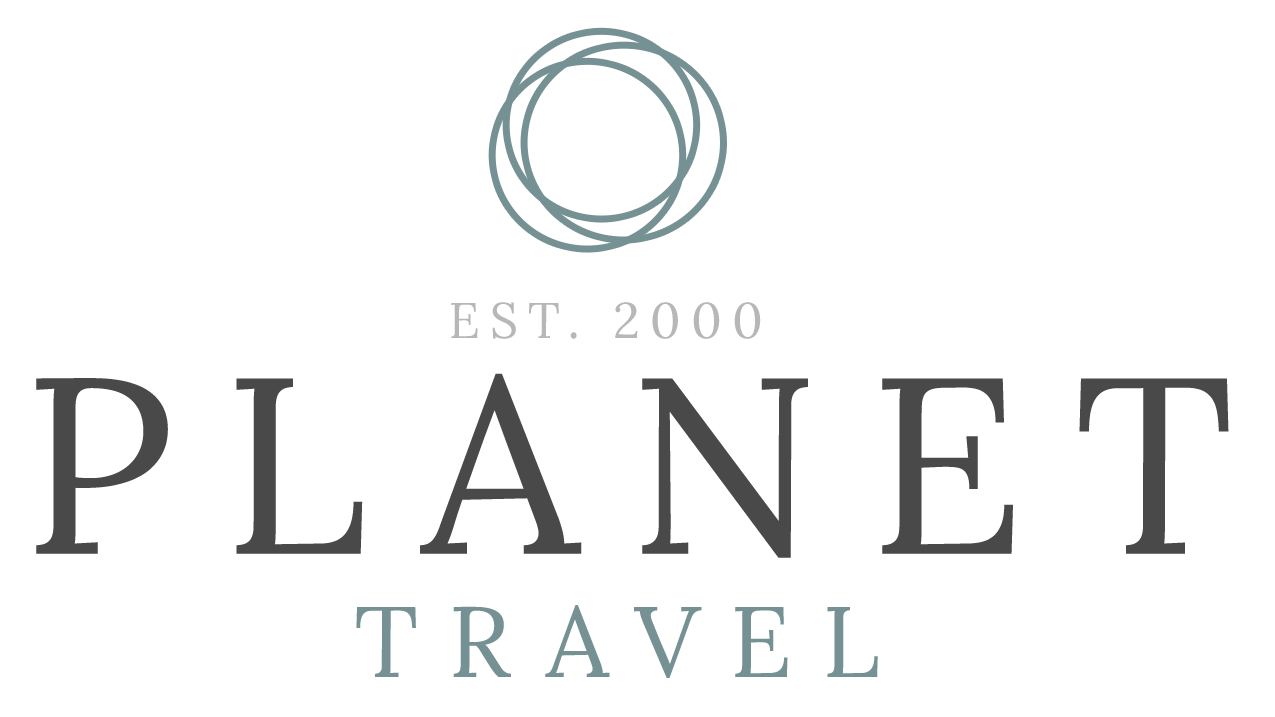 Your Guide:
Planets Guided Trips : Holiday with us!
At Planet Travel we offer a selection of guided trips in the world's most incredible destinations. These unique experiences are run by a network of partners and coaches to offer you a unique experience where your every need is taken care of - ensuring you have the best time possible while gaining from their knowledge and experience.