DIVE WITH A PURPOSE
Seize the day and participate in a unique marine expedition on the Carpe Diem Maldives luxury liveaboard cruises. Dive in one of the world's most popular underwater destinations. Carry out reef conservation and conduct marine research under the guidance of expert marine biologists from the UK and USA.
/ssp_director/albums/album-2184/lg/Carpe-Diem-Rescue-a-reef-Cleaning-Station.jpeg
/ssp_director/albums/album-2184/lg/Carpe-Diem-Rescue-a-reef-Lounge.jpg
/ssp_director/albums/album-2184/lg/Carpe-Diem-Rescue-a-reef-Research.jpg
/ssp_director/albums/album-2184/lg/Carpe-Diem-Rescue-a-reef-collect.jpg
/ssp_director/albums/album-2184/lg/Carpe-Diem-Rescue-a-reef-culcita.jpg
/ssp_director/albums/album-2184/lg/Carpe-Diem-Rescue-a-reef-island.jpg
/ssp_director/albums/album-2184/lg/Carpe-Diem-Rescue-a-reef-room.jpg
/ssp_director/albums/album-2184/lg/Carpe-Diem-Rescue-a-reef-turtle.jpg
/ssp_director/albums/album-2184/lg/Carpe-Diem-Rescue-a-reef.jpg
Months Operating
Jan
Feb
Mar
Apr
May
Jun
Jul
Aug
Sep
Oct
Nov
Dec
Accommodation
5* Carpe Novo

Maldives

Built in the Maldives Carpe Novo is expected to start operations in March 2016. Carpe Novo is the big sister of Carpe Diem and Carpe Vita, two of the most highly rated Maldives liveaboards. Carpe Novo is more spacious and built to an even higher specification than her sister ships. A maximum of 21 guests will be accommodated in twelve cabins located around her three decks. Like Carpe Diem she will offer 3 dives per day within a schedule of itineraries taking in the best diving that the Maldives have to offer.

Show Details
Other trips with Planet's Guided Trips
04 Jun 2020 - 18 Jun 2020
Bali
Diving and culture in North Bali
15 Day(s)
Carpe Diem Maldives is delighted to continue with the Dive with a Purpose marine conservation programmes for 2019 in collaboration with Scripps Institution of Oceanography from the United States of America.
Guest divers can join the visiting scientists from Scripps with a choice of two Dive with a Purpose trips on our award-winning cruises, as they continue to research the effects of climate change on the underwater ecosystem and to describe the variation of coral reefs across the globe. The Scripps visiting scientists will also spend two weeks at Carpe Diem Beach Resort & Spa in Raa Atoll, as part of their 100 Island Challenge research programme.
Agnes Van Linden, Assistant Managing Direct for Carpe Diem Maldives says, "The knowledge shared and the guest experience on the September trip with Scripps this year was very inspiring and we received excellent guest feedback. In recent years we have focused on reef cleaning and Crown of Thorns Starfish, which has been invaluable and from that, many of our cruises since then regularly include one conservation dive at the request of the guests. Our dive guides have learnt so much from the past trips, its wonderful to be able to continue that work and offer it all year round. This new collaboration with Scripps takes the Dive with a Purpose trips to another level and at the same time we are delighted to support their own research work in doing so. It's meaningful for us, for our guest divers and of course, in the best interests of the environment."
The cruises departing April 11-21 on Carpe Vita and May 5-11 on Carpe Novo will offer up to 3 dives a day to visit a cross section of reefs that were damaged in the 2014 coral bleaching and haven't been visited since then, as well as healthy reefs with an abundance of marine life. Each of the Dive with a Purpose safari cruises invites 16 guest divers to join the 4 marine scientists as they replicate the methodology of the classical field surveys Scripps undertake, using innovative imaging and data technologies to archive reefs digitally and watch how populations change through time.
Most of the dives will be on healthy reefs with soft and hard corals, giving divers the opportunity to see manta rays and the underwater life that is naturally surrounding each dive. The scientific research element is an enhancement to this particular cruise itinerary. Recreational guest divers joining the cruise will learn how to take their own reef images to recreate a virtual reality of the dive using special software. In the evenings, presentations will elaborate further on the sightings of the day and the work of Scripps 100 Island Challenge. During their visit to The Maldives, the Scripps researchers will also spend two weeks at Carpe Diem Beach Resort & Spa to continue their project surveys on the sites officially assigned to the 100 Island Challenge. With the professional and scientific sampling approach, the research results will contribute to a better understanding of the current state of coral reefs globally and provide invaluable insights into how and why the reefs are changing through time.
General Manager, Socrates Alvaro says. "This opportunity is invaluable to a guest experience. To be able to snorkel or dive with such a high caliber of marine research scientist amidst the beauty of The Maldives destination, hear presentations and knowledge sharing evenings, and gain an informed and comprehensive understanding of our coral reefs is truly enriching. The threat posed by climate change and the need to preserve coral reefs globally is one of the most important issues facing us today. That's one reason why we began planting a coral nursery in our lagoon one year before even opening the resort. Every day presents new opportunities and it is for us to embrace these and, literally seize the day! I am delighted we are able to support the tremendous work Scripps are undertaking as part of a global research programme, and bring that to The Maldives in such a way that guests can learn and benefit too."
On reefs visited with Carpe Diem Cruises and on the house reef at Carpe Diem Beach Resort & Spa the visiting researchers from Scripps will provide scientific context to coral reef observations through informational lectures, discussions, and general conversations. They will demonstrate use of 3D imaging within the context of the 100 Island Challenge, introduce workflow and approach for 3D imaging to guest divers, and create 3D models from guest-collected imagery, providing them with a 3D image as a take-home memento for participating in the dive with a purpose week.
Price Includes
7 nights aboard the assigned Carpe Diem Maldives vessel
3 meals daily, plus between-dive snacks
3 to 4 dives daily (except for on day of arrival and day before departure)
Use of tanks, weights and belts
Drinking water, tea and coffee
Airport transfers
Evening workshops on marine ecology
On-board marine biologists
Price Excludes
Itinerary Details
Dive spots to be determined.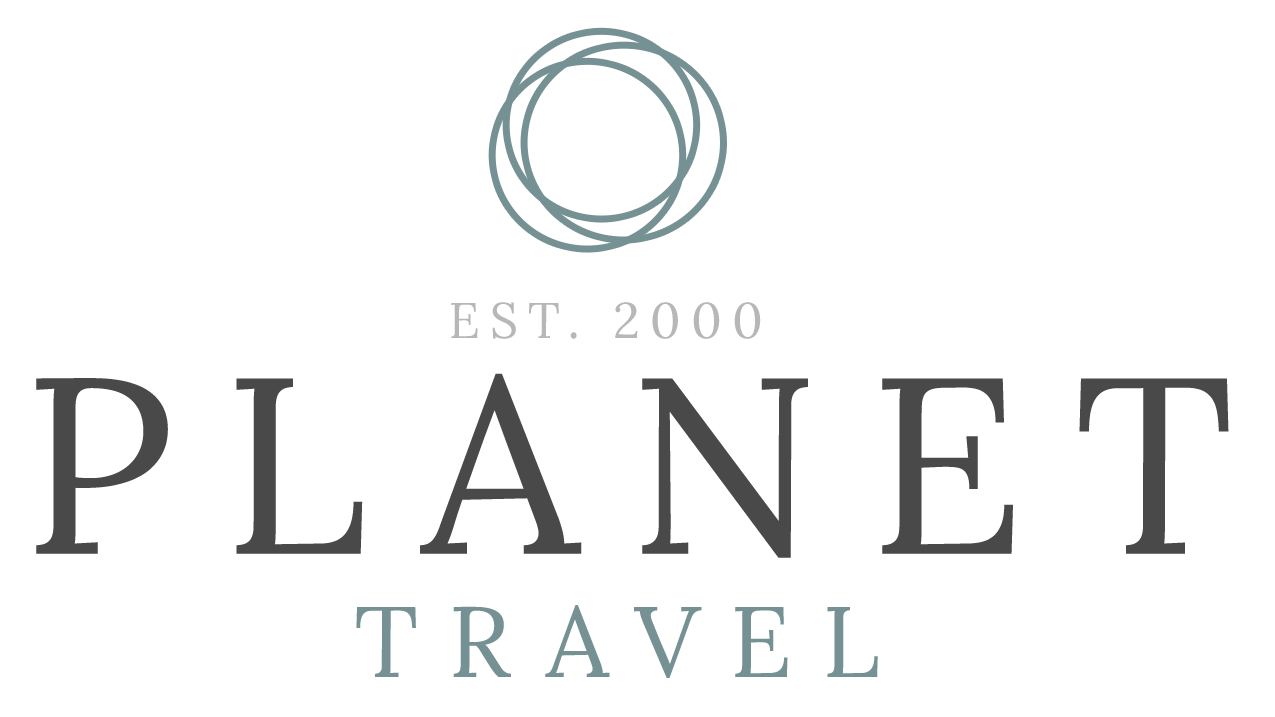 Your Guide:
Planets Guided Trips : Holiday with us!
At Planet Travel we offer a selection of guided trips in the world's most incredible destinations. These unique experiences are run by a network of partners and coaches to offer you a unique experience where your every need is taken care of - ensuring you have the best time possible while gaining from their knowledge and experience.